Fundraiser Campaign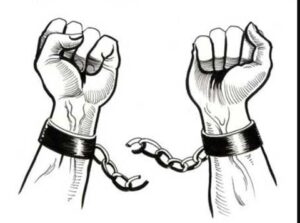 Breaking the chains and transitioning men into society with the skills to persevere.
Together as a community we can help empower our men to transition back into society as sons, fathers and husbands. Project S.C.O.P.E is a transitional housing for men returning into the community from incarceration. Our program offers 9 to 18 month's housing while providing adult literacy,social skills and financial structure.
(Out of the darkness and into life)

Here at Project S.C.O.P.E accountability is very important,this will allow acknowledgement for change. MRT classes are needed for this section of the program as well. These classes are important to support with interpersonal growth and development.

Project S.C.O.P.E would like to thank you for partnering with us, providing safe and stable housing for adults transitioning into their community.
DONATE VIA PAYPAL
We have an easy to use paypal donations link available for one time or monthly donations. Please select the link below (note: it will leave our website and take you to PayPal).
DONATE VIA CASH APP
If using Cash App is easier for you, click the link below and scan to send cash to Project Scope!